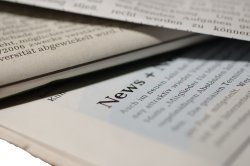 Post News
Press Information
On March 29, 2022 by admin
Nothing sells papers better than a good old fashioned moral crusade. Whether its a campaign against homosexual, left wing, asylum seeking gypsies, a hit computer game or that perennial fallback, paedophiles, espousing morality is guarenteed to up readership and raise ad revenues.
Of course finding things for your readers to be outraged about is hard work and would take away from a hack's prostitute and cocaine filled spare time. To help MediaWatchUK has a number of press releases regarding issues that tabloids can froth at the mouth about, after all we're a bunch of media whore's and it's great publicity!
We haven't been able to issue any decent press releases recently because those young whippersnappers at Christian Voice keep getting there first. We'll add something here when they stop stealing our thunder.
Calendar
December 2023
M
T
W
T
F
S
S
1
2
3
4
5
6
7
8
9
10
11
12
13
14
15
16
17
18
19
20
21
22
23
24
25
26
27
28
29
30
31